Hi, I'm Huyen
Our work (and this site) is devoted to sharing ideas, tools and resources that will help you automate, grow and scale your practice.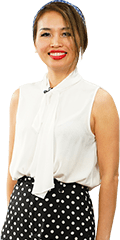 Oct 20th, 2020
How many times have your staff pitched a potential client or patient, only to get a "Thanks, I'll think about it and get back to you" email or phone call? Of course, getting new work is important. But we've seen from time to time that getting the right kind of work from the right kind of client or patient is more important.
Otherwise you'll wind up selling your soul, and that wonderful clinic you love becomes nothing more than a job you hate. There is a better way. The most successful clinics have a disciplined sales process they follow religiously. So, if you haven't mastered the fine art of sales or don't have a clue about where to start when qualifying a prospect, there's no time like the present to get started.
In this video, we're going to show you how to qualify prospective patients, and get your staff to do most of the screening before any consultations, so we know already if a prospect is the right fit for your services. This will help save you a lot of time & convert more new patients. 🤩
Check out our latest video! 🙏   
SHOW NOTE: 
7 Figure Samurai Sword Sales Guide For Clinics
www.onlinemarketingfordoctors.com/samurai-sales-guide/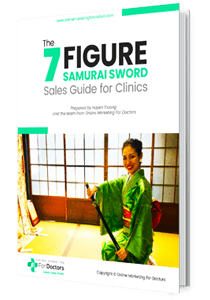 IF YOU WANT TO DIVE DEEPER INTO OUR WORLD, THESE LINKS LEAD THE WAY