Hi, I'm Huyen
Our work (and this site) is devoted to sharing ideas, tools and resources that will help you automate, grow and scale your practice.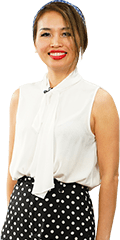 Jan 5th, 2021
In the medical profession, a prescription without a diagnosis is malpractice. But in a sales environment, what I see far too often is prospects given sales pitches without getting a proper diagnosis.   
Think about how this works in a doctor's environment; you might go in and see a doctor and they typically start off with "So tell me what's brought you in here today?", and they pull out their pen and paper and they start to take notes.  
If you saw a doctor and before you even said anything to them, they just wrote you a prescription, like… "Yeah, you need antibiotics, here you go, take them!", you are going to be like …"Whoa, like what the hell is going on here?".   
But in a sales environment, we've noticed people don't have the same approach to information gathering, or prospects expecting us to show them the solutions without knowing their problems or before understanding if they are even the right fit or not for your practice.  
In this podcast, I'd like to show you how to sell your services or products like a doctor 🤩 
And how getting this approach correct, will help you improve your new patient conversion rate dramatically.
SHOW NOTE: 
7 Figure Samurai Sword Sales Guide For Clinics
www.onlinemarketingfordoctors.com/samurai-sales-guide/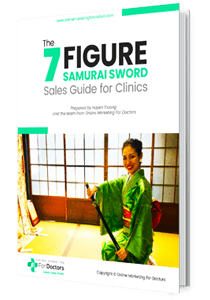 IF YOU WANT TO DIVE DEEPER INTO OUR WORLD, THESE LINKS LEAD THE WAY