Hi, I'm Huyen
Our work (and this site) is devoted to sharing ideas, tools and resources that will help you automate, grow and scale your practice.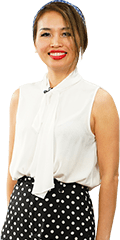 Guest Interview With James Nadin - Owner and Managing Director of Crown Clinic
In this episode, we have as special guest Mr. James Nadin, the owner and managing director of Crown Clinic – Australia's leading hair transplant clinic. We discussed with him how to build a brand that can stand up against the biggest competitors in your niche.
James and his wife Ilka founded Crown Clinic 20 years ago, but it's still growing incredibly fast, with a 50% growth rate over the last 5 years. The growth of Crown Clinic has been so impressive, that they are now considering branching out into different cities. 
An interesting fact about James is that he's not a medical doctor or surgeon, instead, he came into the industry from a construction background. So, how did James find his way into building Australian's leading brand for hair transplants? Watch the video and learn more about his incredibly successful story. 
In this episode we will discuss:
How Crown Clinic was founded

,

and how it achieved its success

How to create a leading hair transplant brand without having a medical background

What you need to know and implement to achieve a 50% annual growth rate for your clinic

How to successfully face

down your big marketing budget

competitors and make a difference in an overcrowded market

place

How to face

,

and overcome

,

pivotal moments in your business

What are the most successful techniques for generating new patients

Expert advice for those in their industry

facing

fierce competition from big brands
This is a not-to-be missed interview video. If you would prefer to listen to the audio version instead, check out the podcast below. 🙏
Show Note:
If you want to learn more about driving more of your ideal patients into your sales funnels using targeted messages and hooks, make sure to attend our webinar called "The 3 Must-Use Strategies to Generate More New Patients and Referrals on Autopilot."  
Sign up for the webinar here: https://onlinemarketingfordoctors.com/sales-funnel-webinar/
IF YOU WANT TO DIVE DEEPER INTO OUR WORLD, THESE LINKS LEAD THE WAY