Hi, I'm Huyen
Our work (and this site) is devoted to sharing ideas, tools and resources that will help you automate, grow and scale your practice.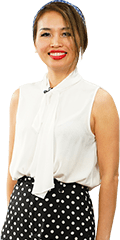 Now… some of you might be asking… why social media?
Well, simply because your target patients are hanging out there, and spending a lot of time there.
As you may know, there are 3 main channels that we drive interested traffic from; Google, Facebook and Instagram to your website or sales funnels, and we target these channels because of the incredible traffic they generate. Currently, there are over 2.41 billion active users on Facebook, and over 1 billion active users on Instagram.
71% of those billion monthly active users on Instagram are under the age of 35. This is a very interesting stat if you are attempting to reach a younger demographic.
In Australia alone, there are 16 million active users on Facebook, and 9 million on Instagram; approximately 60% of the total Australian population is an active Facebook user! THAT is a huge number!
You personally may not be on these social media channels, or hesitant on promoting your practice on them more aggressively, but your target audience is hanging out there, and one of the basic principles of marketing is to reach your target audience where they hang out.
So, how do you make these ads work you and your practice?
Simple – treat it like a TV commercial. Imagine if you had 1 min to produce a commercial and put it on your target audience's favourite TV show; what would you say? Obviously, you wouldn't do it with a boring image.
But that is just the beginning.  Check out the rest of our tips by watching this quick video.
I hope you enjoy it, and if you have any questions regarding pay per click advertising in general, feel free to contact me.
IF YOU WANT TO DIVE DEEPER INTO OUR WORLD, THESE LINKS LEAD THE WAY