Hi, I'm Huyen
Our work (and this site) is devoted to sharing ideas, tools and resources that will help you automate, grow and scale your practice.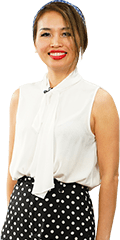 "You are not in the business that you think you are in, you are in the …………….business."
- Brian Tracy – a legendary leadership and business coach once said this.
Do you wonder what he said in the dot dot dot?
Let me tell you.
If you want to be able to grow your practice, there is one ability that you must have… and this is an absolute non-negotiable.
It's probably NOT what you think it is, and it's something you wish you would've known earlier.
🔥In this video, I'm going to tell you the NUMBER 1 ability that you need to grow your practice!
Watch this short video now to learn the ability that you NEED to grow your practice!
In this episode you'll learn:
Why this skill not only affects your revenue but how it affects all of your crucial financial and recruitment decisions.
How to develop this number 1 skill that you aren't born with, and how to accelerate your processes to become a total boss at it.
The top PLATFORMS you need to be aware of and master to get the best results for your practice today and for the predictable future.
IF YOU WANT TO DIVE DEEPER INTO OUR WORLD, THESE LINKS LEAD THE WAY