Hi, I'm Huyen
Our work (and this site) is devoted to sharing ideas, tools and resources that will help you automate, grow and scale your practice.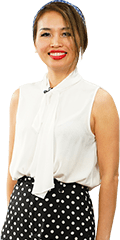 Last week I posted a video talking about the uphill battle that we are all facing during this Coronavirus crisis, and I also talked about the opportunity that it presents to us right now.
Now more than ever, people are online watching news reports, checking in on their social media, as many of us are stuck at home.
If you've ever contemplated ramping up your online presence, this is the ABSOLUTE BEST TIME to do so.
So, to help and inspire you, in this video, I made a video to show you the 3 quick and easy things that you can do to build-up your online audience, reputation and brand during this period, at a cheap cost to you. 😍
I'll even discuss the most engaging type of digital content right now...VIDEO
Because you know what?
Video content represent 80% of all internet traffic this year (sourced from Cisco) and I'm showing you how to get started with video marketing as little as $120 (AUD not USD 😊).
And I'll also show you the NUMBER ONE piece of content that you need to start working on right now to build up email list (which is most valuable digital asset of your clinic) with warmer prospects for your clinics who will be ready to see you more than ever after the restriction period is over.
The following is just some of the information that I covered in this video:
Importance Of Facebook And Instagram Live Videos
Cheap Video Equipment And Resource You Might Need
Why It's Important To Make Videos?
How To Create And Share Lead Magnet Content?
SHOW NOTE:
https://www.rev.com/caption for video transcribing, use the file they send you and upload to YouTube and Facebook together with the video.
How to add captions to video:
Automated Webinar Sales Funnel Online Course
https://onlinemarketingfordoctors.com/webinar-sales-funnel-course/
7 Figure Samurai Sword Sales Guide
https://onlinemarketingfordoctors.com/samurai-sales-guide/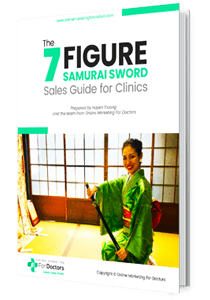 IF YOU WANT TO DIVE DEEPER INTO OUR WORLD, THESE LINKS LEAD THE WAY