Hi, I'm Huyen
Our work (and this site) is devoted to sharing ideas, tools and resources that will help you automate, grow and scale your practice.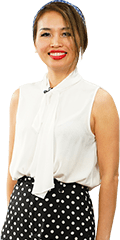 I was thinking about you these days.
In the past, you may have struggled to find an hour in your day to focus on yourself, or you may have missed precious time with your family due to your busy schedule.
But now with this Coronavirus situation, you were being given a gift!
The gift of time⌛
The most precious asset in our life.
Now don't get me wrong…
I know this gift doesn't feel like a gift—it's wrapped in uncertainty, clinic closures, and questions like "how will I pay my staff?"
But hear me out…
What if you used this time to evaluate the foundation of your practice?
How about creating stability in the areas that feel unstable or weak, and optimise the functionality of your team, your systems, and your processes?
Over the next few weeks, you'll be able to invest this time that you've been gifted into working ON your business instead of being IN your business.
And this is very important if you want to scale your clinic up.
So, in this video, I'm showing you the best way for you to use your time, with this  number 1 process and system that you should have in place at your clinic, today!
Click on the video, and enjoy!
SHOW NOTE: 
7 Figure Samurai Sword Sales Guide For Clinics
www.onlinemarketingfordoctors.com/samurai-sales-guide/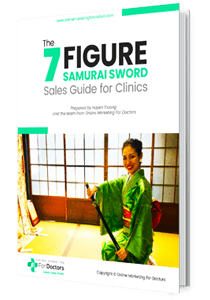 IF YOU WANT TO DIVE DEEPER INTO OUR WORLD, THESE LINKS LEAD THE WAY