Hi, I'm Huyen
Our work (and this site) is devoted to sharing ideas, tools and resources that will help you automate, grow and scale your practice.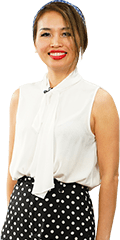 Do you know that the most valuable currency in the world is "attention"?
More attention…more eyeballs on you, more traffic, more enquiries and more sales?
It has never been easier to reach your dream prospect, but it's never been harder to keep and leverage their attention.
That's why all of these celebrities work so very hard (sometimes doing the craziest things) to get our attention.  Attention is the most valuable currency.
Now, your goal is not to be a celebrity like Kim Kardashian, I am not talking about that kind of celebrity, you know what I mean…😊
I am talking about the celebrity authority in your niche, just IN YOUR NICHE, not a mainstream celebrity.
When you are an expert in your field, people know about you and they respect you.
But when you are the celebrity authority in your field, you are THE GO-TO PERSON; they are adored and people want to be like you.
In this very fun video I made, I'm going to show you how to be the celebrity authority in your niche and how to completely dominate and own your market.
Please check this out. 🙏
PS: I even put in a fun dance for you, this video shouldn't be missed!
IF YOU WANT TO DIVE DEEPER INTO OUR WORLD, THESE LINKS LEAD THE WAY