Hi, I'm Huyen
Our work (and this site) is devoted to sharing ideas, tools and resources that will help you automate, grow and scale your practice.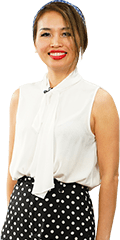 We all know that you are busy running a practice, and the work and tasks seem to keep piling up endlessly.
Everyone around you keeps saying unhelpfully…"You need to manage your time better!".
However, I think we should "stop managing our time" and start managing our focus!
Don't let busy work get in the way of your life's work. Make your purpose a priority.
In my previous videos I showed you a lot of great marketing and business strategies that you can use to build up your practice.
You could have been wondering, where am I going to find all that time to get all of those things done?
I have to see patients. I've got children that I need to spend time with. You name it, I'm busy!
In this video, I'm going to give you the one simple secret that will help you get all of these important things done that will help move you closer to where you want to be.
This secret is one of the key attributes that helped grow my business by 166% since I first started implementing it, and in this video, I will show you why.
I'll explain all of the benefits and the key things that you should be doing in regards to this secret, to help move the needle in your work and life and get you working better, smarter, and achieving more in your day.
The following is just some of the information that we've covered in this video:
How To Get All Your Important Work Done
Why Would You Want To Wake Up At 5 Am
Tips To Help You Be More Productive
Book Recommendation
If you liked this episode and you want to stay updated on the latest strategies to grow and scale your practice, subscribe to our Youtube channel and you will never miss a beat!
SHOW NOTE:
Webinar: 3 Must - Use Strategies That Will Generate New Patients & Referrals & Build Up Your Reputation on Auto Pilot
https://onlinemarketingfordoctors.com/sales-funnel-webinar/
Book Recommendation: The 5 Am Club
The 5 AM Club: Own Your Morning. Elevate Your Life by Robin S. Sharma
https://www.amazon.com.au/AM-Club-Your-Morning-Elevate/dp/1443456624
IF YOU WANT TO DIVE DEEPER INTO OUR WORLD, THESE LINKS LEAD THE WAY